Dr. Charleen Amato | Life4orce Chiropractic
175 Cambridge St. | Burlington, MA 01803 | (781) 221-2295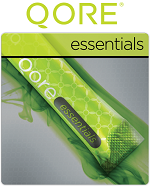 The Qore Essentials is an adaptogen for "STRESS". It will help to balance and regulate the body systems. Whether you are at home, work or stuck in a traffic jam, Qore Essentials will provide you the energy, focus and clarity you need. Finally, a sustained all natural energy that you can take at the most stressful times of your day.
This product is a great adjunct to your chiropractic care if you are being treated for muscle skeletal injuries, headaches, whiplash, back pain, tension and stress related problems.
Energy, Clarity and Focus
Cope with Stress and Fight Fatigue
Supports Body's Natural Inflammatory Response
Promotes Normal and Healthy Joint Function

The Qore System offers three other products:
Defense to build up your immune system. Do you know of anyone suffering from allergies?
Detox to eliminate heavy metals from your blood and tissues. Do you know anyone who has ADD/ADHD?
Qore PM to assist you in correcting your sleep rhythm. Get a better night's sleep. Fall back to sleep if you wake up.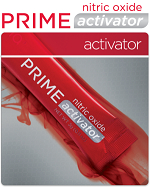 Want increased range of motion, less stiffness and improved total body circulation, try PRIME! Prime increases your nitric oxide levels, blood flow and pulmonary function. Take this 30 minutes before you start your day or head to the gym to work out. If you are someone who is usually cold and can't warm up, take the Prime and feel how warm you get in the next 30 minutes.
Promotes vasodialation to keep blood pressure within normal ranges
Prevents premature cardiovascular aging
Supports normal sexual function
Promotes memory and cognitive status
And because we could we added an oral probiotic, natural teeth whitening and your skin will glow!

1 in 4 people will die from an underlying cardiovascular disease. "All underlying cardiovascular disease is a DIRECT result of lack of nitric oxide" – Mayo Clinic
Test your nitric oxide levels with our at home saliva test, or ask us the next time you are at Dr Amato's Office.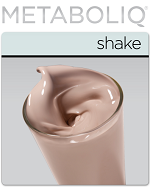 Simple, Convenient and the "Best Tasting" Shake. Don't skip breakfast. This perfectly blended shake will fuel your muscles and keep you satisfied.
Who needs good nutrition?
Eliminate cereal, oatmeal and toast from your children's breakfast by making a chocolate peanut butter shake or a fruit smoothie. Delicious!!!
For your teenagers who need to eat around their busy sports schedule
For pre or post workouts for high performance athletes
For busy business people. Don't skip meals
For diabetic patients
For anyone whose metabolism has slowed down
For anyone wanting to loose inches and burn fat
For anyone in their 60s, 70s or 80s who want to maintain strong bones and decrease muscle atrophy

Health Benefits:
Recover and Repair from your workouts or after a hip or knee surgery
Stabilize Your Blood Sugar and Eliminate Cravings
For pre or post workouts for high performance athletes
Build Muscle. Burn Fat.

Shakes are available in Chocolate and Vanilla. Individually packaged for ease of use on the course. The bars are a perfect snack. Available in Peanut Butter and Chocolate



Read our client testimonials | Send in your own: Email us at Life4orce4@comcast.net